"You have to try this! It feels ABSOLUTLY AMAZING!"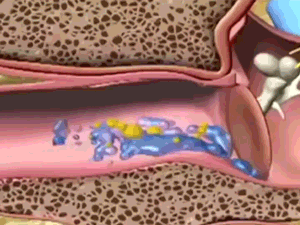 Why Buy The Essentials Vaccumn Cleaner Kit?
Earwax can build up and gets stuck deep in your ears which causes itchy, uncomfortable ears, and sneezing!
Cutips can cause PERMANENT HEARING DAMAGE! One wrong move and you've lost hearing!
Having earwax in your ears makes you look unhygenic and gross!
Earwax builds up fast & theres nothing you can do about it without our Vacumm!
Safe for all ages
Mom approved & doctor approved! The Ear Wax Vacuum Cleaner is made of BPA-Free Plastic and is equpped with soft vaccum heads to ensure that your ears are 100% safe while cleaning. Don't worry theres a vaccumn head for every size ear. 
Fun & Easy To Use!

Just press the button and insert the soft head into your ear. Once it's in there it will gently extract earwax and anything else hanging around! After using it you can rinse it off with warm water to clean the head
This product has been quality tested & is PROVEN TO WORK
Rated the best helpful ear cleaning tool by The Doctors Association
Over 95% of our customers LOVED their Ear Cleaning Vaccumn Kit!
Our Guarantee:
We stand by out products with a 90 day love it or money back guarantee. If for any reason you want a refund or replacement for the first 90 days you are covered. We provide 24/7 customers support at dailyessentials.net@gmail.com
Order Now For 50% Off!
Sale Ends Midnight!