Now you can easily access your phone while driving! 
Our holder will automatically open or close when you want it to, allowing you to keep your eyes on the road, and have easy access to your phone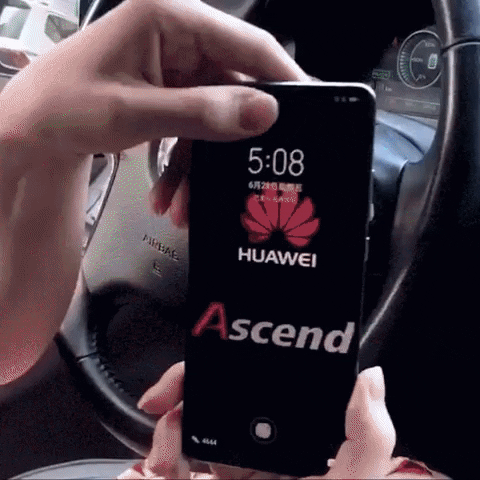 Don't risk your life looking down at or searching for your phone!
Having a phone mount can reduce the chance of a phone related car crash by up to 60%
Our automatic opening and closing design can be operated with one hand and makes driving easier and safer.
Place your phone in the holder, the clamps will close and provide a strong stable hold.
This makes driving ALOT safer!
Now accessing your phone for directions, or answering a call will be much easier.
Benefits:
Easily access GPS & Important notifications
Holding your phone can be dangerous! Our phone holder is one of the safest ways to access your GPS, phone calls or view important notifactions while driving safely.
Effortless One Hand Usage - You can easily place your phone into the holder with one hand allowing you to focus on driving.
360° Adjustable 
Adjustable viewing swivel for full 360 degree rotation. We made it rotatable for easy access and safer driving. 
Charger Holder - Built in charger will hold your charger in place so you can charge while it's on the holder saving you from messing with cables while driving.
Strong & Steady Hold 
Even if your car shakes violently such as in a state of sudden braking, bumpy roads, off-road, or emergency acceleration, your phone will stay secure and not fall thanks to our steel clamps.
Smartest & Safest Option
Compared to windshield mounts, the air vent mount is much easier for you to reach and causes less distraction during driving.
Strong & Stable - You have multiple installations of the wireless car charger holder, it can be installed on the windshield, dashboard, table securely with the strong suction cup. 
Super Easy To Use 
First place your phone in front of phone holder and the sensors will detect and open , then adjust the angle to your preference and have a great drive
Compatible with all phones
Our Phone holder can be used for iPhones, Androids, or any other type of phone big or small it is 100% adjustable

Fit's On Any Air Vent 
No matter how big or small, It can be attached to any size and shape air vent. No Tools Needed.
Get yours now to save 50% on your phone holder and to start driving with easy access to your phone
24/7 Customer Service
Over 10,000 Units Sold This Year
1 Year Satisfaction Guarantee On All Orders
Why Choose Us?
Here at Daily Essentials our #1 priority is our customers satisfactions! We are known for our great customer service and our amazing products that bring convience, satisfaction and joy into the lives of thousands of people every year! If you don't 100% love your product then we'll take it back we offer refunds for anyone who wants one.
Everything you need is included:
1 x Automatic Clamping Wireless Charging Car Phone Holder

1 x USB Cable

1 x User Manual